Making your own drinking water at home is safer, more convenient, cheaper and helps reduce your plastic waste and be more environmentally conscious. Most of all, the convenience will forever transform your drinking and cooking experience. These filtration systems are budget friendly gadgets that offer you a luxury you didn't know you needed! Contact us for more information.
Why Filtered Water vs Bottled Water?
Health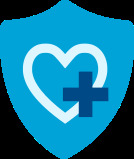 Just as tap water quality varies from city to city, bottled water quality varies from one product to the next, depending on the type and quality of the source water and the treatment it undergoes at the bottling facility.
Savings 

It costs over 5 times as much to drink bottled water instead of filtered tap water. Investing in a water filtration system is a budget-friendly way to ensure you always have fresh, filtered water whenever you need, and it saves you the trouble of having to buy bottled water and transport it to your home.
Environmental Impact

Over 300 tonnes of plastic waste is generated in Accra every day and with about 40% of the population relying on bottled and sachet water for their drinking water use, most of this plastic ends up in rivers and landfills.
Benefits:
Save Money 
Water Quality:
Advanced filtration
Retains essential minerals
Can produce Alkaline water
Machine life of up to 10 years
Free Installation in Accra and Tema
Reliable Maintenance. Completely hassle-free, our team will call you when it is time for a scheduled service visit.
Long lasting filters that require maintenance only 3 times a year
Best suited for Ghanaian Kitchens with brackish or tap water"
Under-sink systems
Water Dispensers